Forgot I made music for this. Shot by my friend Peter, starring Solange.
THE RETURN OF CHRIS MASTHEIM
Hi everyone! Just finished blasting out a new Chris Mastheim EP.  Six holiday favourites including Blue Christmas, Good King Wenceslas, Rockin' Around the Christmas Tree, A Holly Jolly Christmas and White Christmas.  Download it here: http://nicholaskrgovich.bandcamp.com/album/the-return-of-christmastime or http://www.mediafire.com/?npbsr55kb13n36p  Happy holidays 2 u all!  See you next...
FREE DOWNLOAD OF REAL LIFE
                                 http://www.mediafire.com/?m9cdt82tms0v78c Here's a free download of the 8 track internet version of REAL LIFE.  This was originally a tour-only cdr of covers I recorded at home over the last year and this is that but with a slightly different track listing, just to keep the real thing real.  Thank you for listening and stay tuned for a lot of new news...
REAL LIFE WEDNESDAYS: R.I.P.
Every Wednesday visit HERE or FACEBOOK or TWITTER or SOUNDCLOUD and grip a track from REAL LIFE (formerly the tour-only covers record).  There's now 8 in all.  Tell the world!   XO NK
SOMETHING'S COMING (2013)
#ENDTIMES
Hi everyone,  I've been back in LA for a week since the euro tour with Nite Jewel and all I've got to show for it are these brand new FACEBOOK, TWITTER and INSTAGRAM accounts.  That's right doin' it all.  Triple threat.  Just like Barbara Streisand.  I'm actually weirdly pumped about all of this, so please follow and like and heart me! Oh!  Also, you can download...
FRANK OCEAN COVER feat. NITE JEWEL, NEW COVERS...
Hi everyone!  Coming to you from a hotel bed in Dublin, some old western called "Bounty Hunter" is on, my bandmate Allison's taking a nap, it's grey and green outside.  Just wanted to let you know that I finished a covers record the other day.  It's called REAL LIFE and I'll have copies at all of the upcoming european dates I have with NITE JEWEL.  I'm...
HOLD THE PHONE!
David Byrne's got the jump on 5 new NK records, which are streaming this month on his radio playlist.  I've loved his music since I was a kid, my grandpa had Talking Heads'  Little Creatures and I used to play "And She Was" over and over.  Just realized that that's a pretty bonkers thing for a three-year-old to do.  Anyway, I've got nothin' but the...
DJ SET FROM THIS AFTERNOON...
A SONG PHIL AND I MADE...
PWE + NK = D&G W + MSHB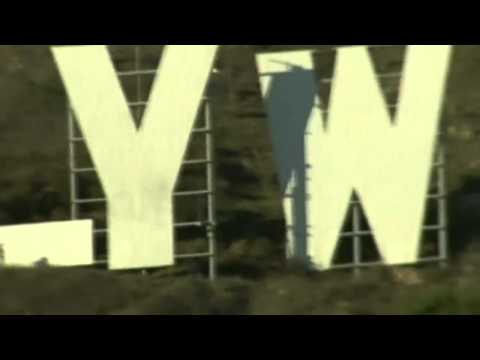 IT NEVER WAS YOU: THE MUSIC VIDEO
Nicholas Krgovich - It Never Was You from N KRG on Vimeo.
15 MORE SLEEPS
HEY EVERYONE!  I MADE THIS RECORDING A COUPLE DAYS BEFORE CHRISTMAS LAST YEAR AND NOW HERE IT IS AGAIN!  IT'S GOT ALL YOUR HOLIDAY FAVOURITES: JINGLE BELLS, AWAY IN A MANGER, SLEIGH RIDE, SILVER BELLS AND CHRISTMASTIME IS HERE.  IF YOU LIKE THOSE SONGS, AS WELL AS, R. KELLY, CA$HFLOW, PREFAB SPROUT, BILLY GRIFFIN AND MY FRIEND GUS' REMIX OF THE THEME SONG TO TWIN PEAKS YOU MIGHT LIKE...
NOVEMBER SHOWS
WED. NOVEMBER 16th - LOS ANGELES, CA - THE SMELL w/ KEY LOSERS, THE FINCHES & "BB" SAT. NOVEMBER 19th - PORTO, PORTUGAL - CASA DA MUSICA w/ MOUNT EERIE, LAETICIA SADIER, LEE RENALDO etc. SUN. NOVEMBER 20th - LISBON, PORTUGAL - ZDB w/ MOUNT EERIE MON. NOVEMBER 21st - MADRID, SPAIN - TBA TUES. NOVEMBER 22nd - LONDON, ENGLAND - CECIL SHARP HOUSE w/ MOUNT EERIE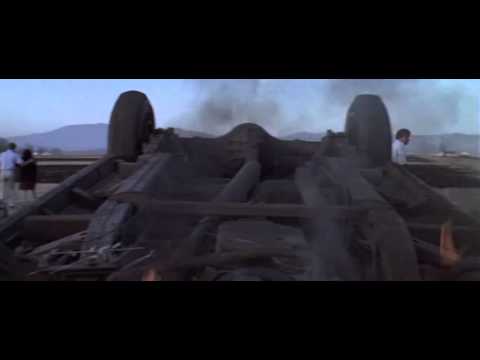 NEW MEGAMIX & FALL TOUR DATES!
NICHOLAS KRGOVICH MEGAMIX, VOL. II by NK MUSIC Stream or download an hour-long mix of music written and performed by NICHOLAS KRGOVICH and his various projects between 2002-2011.  This second instalment features previously unreleased songs, covers, remixes and guest appearances by Casiotone For The Painfully Alone, Phil Elverum, Ada, Mirah, What's Up?, Karl Blau and more.  Don't...
Sat. September 3rd - Missoula, MT - Zoo City Apparel, 139 E. Main St. Mon. September 5th - Minneapolis, MN - Cedar Cultural Centre, 416 Cedar Ave S. Tues. September 6th - Chicago, IL - Berry United Methodist Church, 4754 N. Leavitt St. Weds. September 7th - Cincinnati, OH - Hoffner Masonic Lodge, 2nd Floor, 4120 Hamilton Ave. Thurs. September 15th - Scott, LA - Bourques Social...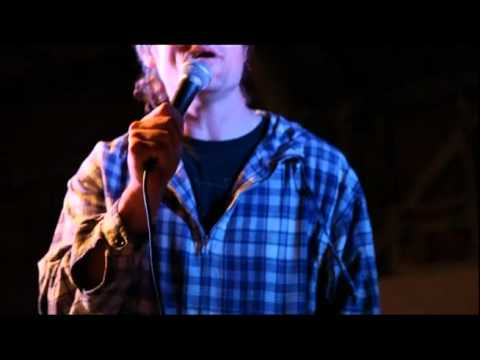 TOM HANKS, JULIA ROBERTS & GIGI: TOGETHER AT LAST!
The Hundredth Time (Duffy Driediger & Ryan Peters) NOW THERE'S ANOTHER WAY TO HEAR "THE HUNDREDTH TIME" BY GIGI!  IT'S BEING FEATURED IN THE NEW TOM HANKS MOVIE "LARRY CROWNE" WHICH OPENS TODAY.  IT CAN ALSO BE FOUND ON THE SOUNDTRACK ALONG WITH TOM PETTY, SMOKEY ROBINSON AND ELO.  WHAT THE???  LET'S ALL GO TO THE MOVIES!  BUY BUY
Watch
NK LIVE IN SF, FEATURING A MOONWALKING CHILD
NEVER ON A SUNDAY
A HEADS UP THAT PHIL AND I WILL BE PLAYING HERE: THIS SUNDAY, 19 JUNE 2011 AS PART OF THE NORTHSIDE FESTIVAL IN BROOKLYN WITH WYRD VISIONS.  TICKETS ARE AVAILABLE HERE.  TELL EVERYBODY!  ALSO, ED ASKEW WILL BE PLAYING THE CHURCH A COUPLE NIGHTS BEFORE.  LISTEN TO THIS AND THIS AND GO SEE HIM TOO!  HE'S THE GREATEST.
BOOMKAT PRODUCT REVIEW FOR NICHOLAS KRGOVICH - IT...
"COMING FROM PHIL ELVERUM'S P.W. ELVERUM & SUN LABEL AND BEING PART OF NO KIDS, YOU'D THINK YOU'D HAVE A LID ON WHAT NICHOLAS KRGOVICH'S NEW SINGLE "IT NEVER WAS YOU" WOULD SOUND LIKE.  THAT IT SOUNDS LIKE A SORT OF WONKY TAKE ON THE-DREAM WAS ABSOLUTELY NOT WHAT I EXPECTED AT ALL, AND EVEN MORE SURPRISINGLY IT WORKS.  OKAY SO THE DUDE'S GOT...
THIS WAS RECORDED FROM THE STAGE ON MY CELL...
Watch
RECENT WEST COAST TOUR HIGHLIGHT
NICHOLAS KRGOVICH, MOUNT EERIE & KEY LOSERS ON...
RESUME: A Compilation Album to Support the Victims...
FEATURING: NICHOLAS KRGOVICH, MOUNT EERIE, KEY LOSERS, O PAON, KARL BLAU, ADRIAN ORANGE, LAKE, JAD FAIR, LITTLE WINGS & MANY MORE! FROM THE 7 e.p. WEBSITE: In the wake of the horrendous earthquake and resulting tsunami that recently struck eastern Japan, the music downloading site OTOTOY decided to take quick action in supporting the victims by releasing a benefit album titled...
AVAILABLE NOW! NICHOLAS KRGOVICH 7", KEY LOSERS LP...
It Never Was You by Nicholas Krgovich by P.W. Elverum & Sun, ltd. BUY BUY
NEW SHOWS & STUDIO SCENES
NO KIDS IN AUSTRALIA! NICHOLAS KRGOVICH IN GERMANY!
Watch
BEHIND THE MUSIC: Grooving producers, confused string players, etc.
60 MINUTE MEGAMIX
THIS MIX NOW LIVES HERE: http://www.mediafire.com/?xyif1b3qlxo22q0 Download an hour-long megamix of music written and released by NICHOLAS KRGOVICH and his various projects between 2002-2010. TRACK LIST: 1. (CBC INTRO) 2. FOR HALLOWEEN - NO KIDS (0:19) 3. SUPERMARKET ONE - P:ANO (3:48) 4. NO, MY HEART WILL GO ON - GIGI (5:34) 5. I WANT TO BE AROUND - NO KIDS (7:56) 6. T. HATCH SAYS...
FIRST POST